The Luke2Project is a faith-based organization that aims to spread the message of Christ to reach the lost one non-believer at a time. The concept is simple. Wear a Luke2 shirt to promote the gospel and start Christ-centered conversations.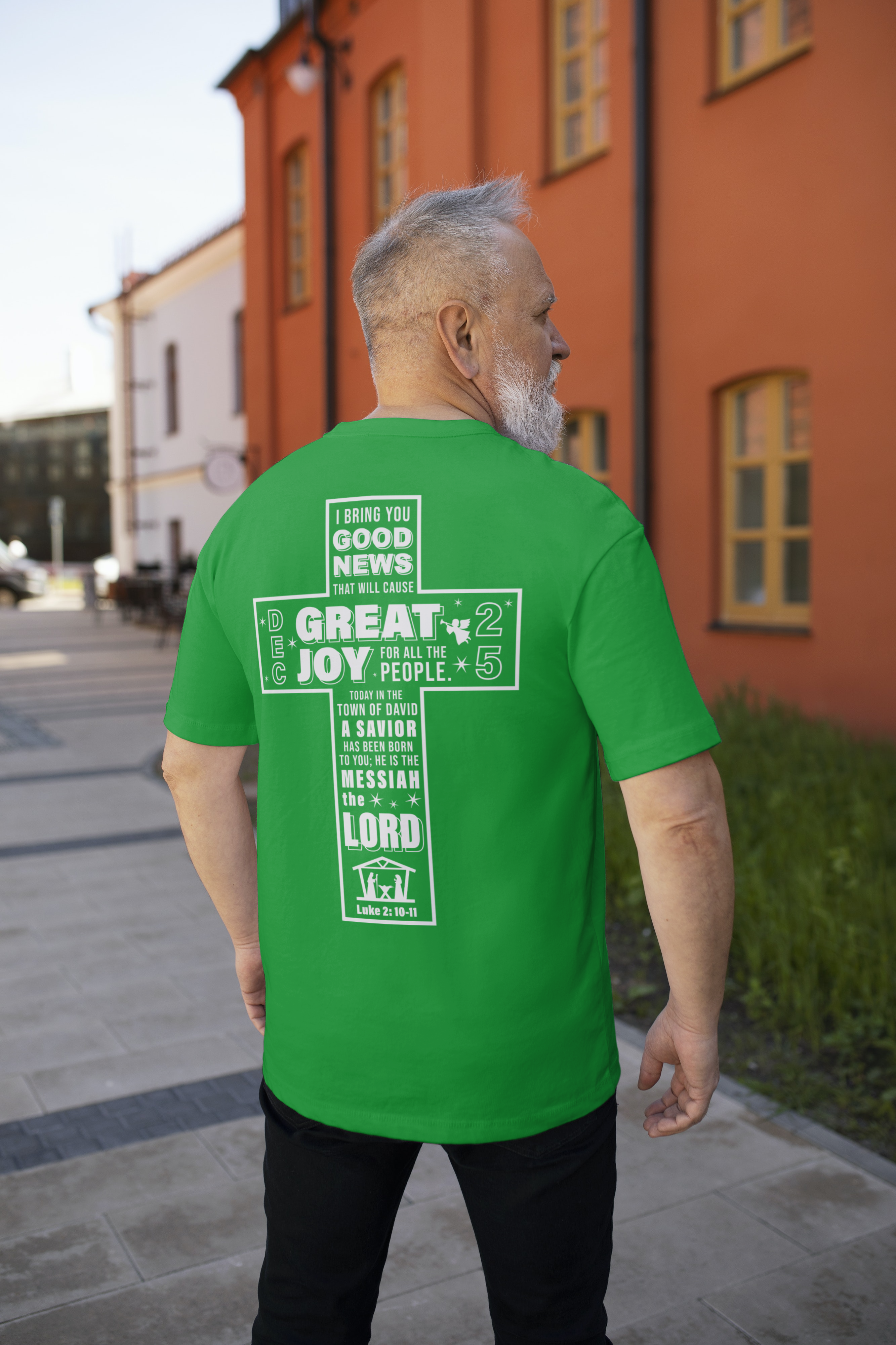 The Luke2Project is a community.
We are inspired by truth, encouragement and discipleship.
We empower ministry partners all over the world to help us multiply the hope that we can bring to others just by wearing a shirt.
While we started out wearing our faith during the Christmas season, now we do it all year long with our new LukeToo: For All the People shirts.
Learn More
Arliss

"We love the simple idea of wearing the shirts to spread the gospel in a season where it is often overlooked."
Jamie

"The Luke2Project unified our staff, it gave us an easy way to share the Gospel."
Pastor Bob

"The people love it and embrace the mission as a practical way to share the Faith in a non-offensive way."
Jon

"The shirts are a great outreach opportunity."
Join the movement of believers in wearing Luke2Project shirts this Christmas season...
We have a growing network of churches, schools, and organizations who have committed to do a Luke2Project campaign. We'd love to have you join us and impact your community for Christ this Christmas! Contact us today to learn about bulk orders and how you can begin a campaign.